8/28(金) PLAY LIST
2020年8月31日(月) 9:57

-DJ Yoshii-                                                                           
どうってことねぇ / SIMON, RYKEY & YMG                                  
侵攻作戦 [Yes Sir!] / SIMON Feat. タイプライター                                 
耳ヲ貸スベキ / RHYMESTER                                           
RUNNIN' UP / MARU-AI                                                                                               
Where We From / ANARCHY ft.T-Pablow                                            
World Is Yours / DABO ft.Zeebra                                                
10円玉 / 阿修羅                                                 
Bad Bad / Awich  

-DJ KO-ZY-
Junior Sweet / Chara
Bound For Glory / KEIJU
Nice For What / Drake
Celebration / Logic
All Bad / Nas feat. Anderson .Paak
Make Me Feel / Skip Marley feat. Rick Ross & Ari Lennox
Leader Of Delinquents / Kid Cudi
Royal Rumble / Lil Tecca
West Coast Shit / Pop Smoke feat. Tyga & Quavo
Cook Good / Gotta & MUD
Contact / Wiz  Khalifa feat. Tyga
Broke Niggas / City Girls feat. Yo Gotti
Bounce That / Yo Gotti
Ride Or Die / Megan Thee Stallion feat. VickeeLo
You Tried It / City Girls
That Old Man / City Girls
Sneeze / P-Lo feat. Kehlani
Hot Girl Summer / Megan Thee Stallion feat. Nicki Minaj & Ty Dolla Sign
Swalla / Jason Derulo feat. Nicki Minaj & Ty Dolla Sign
Shimmy / Lil Wayne feat. Doja Cat
Pretty Bitch Freestyle / Sweetie
Freak / Tyga & Megan Thee Stallion
Hit My Phone / Megan Thee Stallion feat. Kehlani
Dance Like Nobody's Watching / Iggy Azelea & Tinashe
St Tropez / Skepta, Chip, & Young Adz
Balls Out / ¥ELLOW BUCKS feat. MIYACHI & Shurkn Pap
I Love It / Kanye West & Lil Pump feat. Adele Givens  

-WHITE BASE-
REGGAE NIGHT / MORGAN HERITAGE
PULL IT UP / BERES HAMMOND & BUJU BANTON
SWEET JAMAICA / MR.VEGAS
IN THE SUMMERTIME / SHAGGY feat. RAYVON
NEW FOUND  LOVE / POPCAAN 
L.O.V.E.Y.O.U / I-OCTANE
PERFECT LOVE SONG / MORGAN HERITAGE
DON'T YOU KNOW / I-SASHA
GIVE PRAISE / LUCIANO
PLEAD MY CAUSE / JUNIOR X
FREEDOM / JUNIOR X
I CAN / CHRONIXX
LIVING IT UP / DAMIAN MARLEY
GREETINGS / HARF PINT
RAGGAMUFFIN / KOFFE
RAGGA RAGGA(DUB) / RUDEBWOY FACE
COME DOWN / SUPER CAT
こんなSPECIAL絶対聴けない(DUB)/ SHIBA-YANKEE & WASSY
HANABI〜 Living Proof riddim〜 /WHITE BASE & ARARE 

-DJ Yoshii-   
Rude_Yedit / Magic!                                              
NoNoNo / DAWN PENN                                           
Worker Man / PATRA                                               
BAMBAM / Sister Nancy                                        
BUDY BYE (rmx) / JOHNNY OSBORNE                                      
People Everyday / ARRESTED DEVELOPMENT                                
No Woman No Cry / Fugees                                              
SWEAT (LA LA LA LA SONG) / Inner Circle                                        
Side To Side - Julian R & Big Syphe Puro Pari Remix / Ariana Grande ft. Nicki Minaj                       
Side To Side - Tall Boys Club Edit / Ariana Grande ft. Nicki Minaj                       
How Deep Is Your Love / Sean Paul Feat. Kelly Rowland                       
Light It Up / Major Lazerft. Nyla                                         
EVERYONE FALLS IN LOVE / TANTO METRO                                         
U Gotta Be / 2 Worldz                                            
No Letting Go / Wayne Wonder                                        
Get Busy (Clap Your Hands Now Remix) / Sean Paul                                           
Forget Me / Lila Iké                                            
今週8/28 (金) はDJ Yoshii SIDE!
2020年8月24日(月) 11:29
お疲れサマンサです!
むしろサマンサです!w

どうも DJ Yoshiiです!
 
今週のDJ Yoshii SIDEでは
LIVE MIXXXで
初となるレゲエ・サウンドの
このメンバーでお届けしますので
よろしくお願いします!
 
メッセージ、Twitterでのご参加お待ちしています!
Twitterは#limixxx #fm775
を付けてくださいね!!
今週もよろしくお願いします♪
Supported By 
アサヒビール?
ABEKIN GROUP
ソニックプラスセンター新潟
?ディ・アンド・ファイブ
パンとワインと三弥
VIP GROUP
MARUYAMA GROUP
味濱家 各店 県庁前 正味
宮島石油販売?
8/21(金) PLAY LIST
2020年8月24日(月) 2:22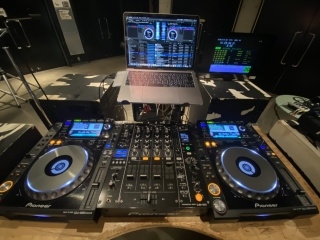 2020/08/21(金)
LIVE MIXXX【DJ YAGI-SIDE】
プレイリスト
楽曲名 / アーティスト名
Convo / Coco & Breezy
Sun Is Shining / Bob Marley ft. Robin Schulz
Deep In My Heart / dEVOLVE & Breikthru ft. Saint Wade
Douha (Mali Mali) / Disclosure & Fatoumata Diawara
Ass So Fat / Bush League
That Rush (Original Mix) / Dirtyloud
King Of My Castle / Don Diablo, Keanu Silva
Ubuntu (Tribal Mix) / EDX
Wolves (MOTi Remix) / Marshmello, Selena Gomez
Zion (Extended Mix) / Jack Shizzle, PBH
Pluck House (Extended Mix) / La Fuente
Good Days (Radio Edit) / Loving Arms
Pulverturm (Tiesto's Big Room Extended Remix) / Niels Van Gogh
Shapes (feat. Roshin) (Extended Mix) / Shaun Frank, Hunter Siegel, Roshin
Power (Lucas & Steve Extended Remix) / Hardwell, KSHMR
Hypnosive (Original Mix) / Zen/it
Watch Me (Original Mix) / banvox
CA$H (EP Version) / Barely Alive
Blast Off feat. Rico Act (Original Mix) / Morbid, Rico Act, Red Hood Squad

DJ TAGA 20時台
プレイリスト
楽曲名 / アーティスト名
Smells like teen spirit / Nirvana 
We will Rock You / Queen 
WAKANDA(VEATZ Remix) / BUNNY 
Slippin Around (GTA Remix) / Zhala  
Azukita / Steve Aoki, Daddy Yankee, Play-N-Skillz & Elvis Crespo 
Ninja Re Bang Bang (Steve Aoki Remix) / きゃりーぱみゅぱみゅ
Uptown Funk (Delirious & Alex K Club Mix) / Mark Ronson ft. Bruno Mars -
4 Real (JOYRYDE Remix) / Destructo ft Ty Dolla Sign & ILoveMakonnen 
Breathe O' Clock (JD Live Tribute Bootleg) / Prodigy vs Dillon Francis & TV Noise 
Made In China (Original Mix) / Higher Brothers & DJ Snake 
Cho Wavy De Gomenne / JP The Wavy
Kill This Love (BUNNY Remix) / Black Pink 
Stay High In My Mind /Jack U vs Tove Lo vs FDJR
G Eazy ft ASAP Rocky, Cardi B vs RL Grime, What So Not, Skrillex / No Limit (Alex Dreamz Bootleg) 
Nookie (Deville Rave Trap Bootleg) / Limp Bizkit, Knife Party
Give It Away / Red Hot Chili Peppers
Fat Lip / Sum 41
Roses / Chainsmokers
Stay / Zedd, Alessia Cara
Funny / Zedd, Jusmine Thompson
Shelter / Porter Robinson, Madeon
Sorry / Justin Bieber
今週8/21(金)は【DJ YAGI-SIDE】
2020年8月17日(月) 13:38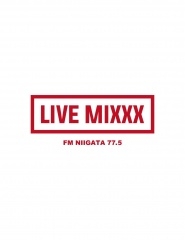 Wassup everybody!


イェイ〜!!いえぇえええ〜〜〜い!!!
おつパリです!!!DJ YAGIです!!!
リスナーの皆さん、、、もう夏が過ぎ去ろうとしています!!(汗)
汗を流し、日に焼けながら過ごした夏も、、、、
もう!!あっという間に終わってしまう(涙)
ぴえん(最近覚えたw)

しかし早い、、、(毎年楽しい夏は短く感じるけど...)
今年は本当に早い!!
時間は同じはずなのに、、、なんで(涙)
リスナー皆さんもまだまだ2020年の「夏のフィーバー」足りていませんよね??
もっともっと熱くなりたい!!!ですよね??
リスナーの皆様も僕と同じ気持ちですよね??www
8月の第3金曜日も【LIVE MIXXX】で!!
熱く熱くあつ〜〜〜くなりましょう!!
ということで!! 
8/14(金) PLAY LIST
2020年8月17日(月) 13:34
-DJ Yoshii- ?
甘い運命 / DOUBLE                         
つつみ込むように (Remix) / MISIA ft. MURO                 
真っ昼間 (日本海Remix)  / TOC&USU aka SQUEZ&DJ松永              
Be somebody / 3 Doors Down                   
HOOD FINEST_NGTrmx_2mix                                                                              
何ひとつうしなわず / BRON-K                         
夜を使いはたして ft. PUNPEE / STUTS                          
このまち / KONG         
                  
-DJ TERUO HORIKAWA-   
Samba Magic / Summer Daze
Drop It / Welbo
ONE / Jon Cutler & Jocelyn Brown
The Path
My Peace Of Heaven / Ten City
I'll Be Your Friend / Robert Owens
Homy'98 / Mousse T
 
-DJ Yoshii- ?                                                                                  
La Rumba de Na Na / ESCAPE FORM FORIO              
It's Time To Carnival / IPANEMA                        
All I EVER WANTED / BAH SAMBA                      
Voce' / Fluide ft. Baccara             
That Another Woman / CHANGING FACES                 
You Are The Universe / THE BRAND NEW HEAVIES          
75, Brazil Street / Nicola Fasano vs. Pat-Rich     
Get Get Down / PAUL JOHNSON                                                                                         
Another Star 2000 / GREEN LEGION                   
4 YOUR LOVE / Stevie Wonder                  
You Are Not Alone (Franctified Club Mix) / Michael Jackson                
Both Of Us / B.O.B. ft Taylor Swift